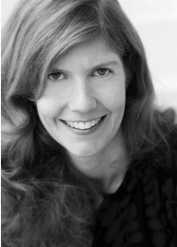 JENNIFER WEISMANN
Chief Owl
Jennifer has more than 20 years of PR experience and has worked as a creative, outside-the-box strategic thinker and consultant to build relationships, create reputations, and garner significant press coverage and marketing success for clients from the American Swedish Institute to Urban Organics to Ely, Minnesota.
For more than twelve years, her agency, OWL, has served both for-profit and non-profit clients and has consulted directly with Twin Cities marketing agencies Haberman, OLSON, Colle+McVoy, Wingnut, Clarity Coverdale Fury and Yamamoto. Before OWL, she guided PR for clients at Colle+McVoy and Fleishman Hillard.
Jennifer, her musician/writer/actor husband, and their three kids live in Bloomington. She grew up in LA, but has lived in Minnesota for more than 20 years. She holds a BA in political science from Carleton College, studied in Denmark, worked in DC, and taught in Japan.