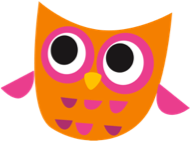 Jennifer Weismann is simply one of the best PR practitioners I've ever worked with. She is smart, thoughtful and insightful in her approach. Her agency OWL generates results that are on strategy and helps catapult an organization to the next level of success. I really like her sense of humor and positive attitude. Simply put, I recommend her to anyone who wants a boatload of publicity and wants to have some fun along the way. She's awesome.
Fred Haberman
At times, PR needs can be unpredictable, so you want to work with a pro who's well- rounded, well-connected and well-prepared.  Jennifer is all of the above.  She knows how to draft key messages, craft media and social media platforms and successfully pitch stories. Jennifer also stays close to the issues, follows the stories and works in real-time to optimize opportunities.  She's a creative-minded and seasoned PR strategist and practitioner.  And for me, she's been a trusted partner at the table.
Kevin DiLorenzo
It is not an overstatement to say that Jennifer Weismann and OWL have been instrumental to the American Swedish Institute's recent successful campaign to redefine ourselves and to engage new audiences. We have worked together to help implement our museum's new brand, increase visibly to the broader community, and to engage new audiences. This was a critical time for ASI — we had no time to waste. Jennifer was an incredible resource for ideas and strategies to accomplish our goals. She has a great network of professionals who helped us reach our desired outcomes — who helped craft a Grand Opening event for our new addition, the Nelson Cultural Center, and our new restaurant, FIKA, that far exceeded our expectations. We had hoped for 3000 people to attend — thanks to great press, we exceeded 9000. Her creative and insightful work delivered spot-on press coverage in dozens of media outlets and continues to bring in new audiences and attention.
Peggy Korsmo-Kennon
Jennifer Weismann has greatly elevated the presence of the Minnesota Cup throughout Minnesota through her work, contacts and creativity. She sees the potential and value of the Minnesota Cup and is able to continuously communicate key messages to media and stakeholders which in turn delivers results in the form of stories, TV opportunities and features. In addition to being one of the best in her field, she is a pleasure to work with. We feel fortunate to have Jennifer on our team!
Melissa Kjolsing
Jennifer Weismann's as easy a publicist to work with as there is in the business. Her pitches are invariably tailored not just to the publication she's pitching but to the specific editor she's sending it to. She takes the time to understand what motivates the people behind the media and because of that, we feel motivated to tell her stories.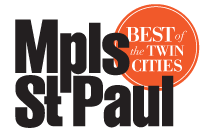 Drew Wood
As an editor and writer who has worked with Jennifer, I can say that she always has intriguing story ideas, and she always argues passionately for their inclusion in my publication. And when I have pursued her pitches–and I have, many times–she responds quickly and works swiftly to connect me with the source, supplying an abundance of background material and promptly answering all my follow-up inquiries. A pleasure to work with.

Gene Rebeck
I always welcome story pitches from Jennifer Weismann. She consistently has great story ideas about local businesses and noteworthy trends relevant for my readers, and she is very helpful in setting up interviews and making things easy for a time-strapped editor like myself.
Sarah McKenzie
Jennifer is always attentive to details and deadlines, which is crucial for me as a reporter for a daily newspaper. She crafts pitches in a professional way with relevance and context that helps me understand brand and marketing goals. Jennifer also makes herself available on short notice.

David Phelps