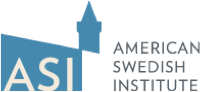 Case Study: American Swedish Institute
Create awareness for a little-known museum — about to make huge news.
What we did:
We managed big-idea marketing during the American Swedish Institute's (http://www.asimn.org) re-opening— guided idea generation, messaging and outreach through three major communications events: a fundraising initiative, a major expansion grand opening, and a visit by Sweden's royal family.
How we did it:
Kicked off a new attitude through targeted PR, traditional and guerrilla marketing efforts, including:
Competition for AmEx Partners in Preservation (PIP) funding through "Vote for the Castle" Facebook campaign
Grand opening of new, architecturally significant Nelson Cultural Center at ASI
Grand opening of restaurant, FIKA
Announcement of Swedish royal family visit to ASI
Piggy-backed onto developing "Stephen Colbert/Swedish Twitter Feed" story to garner additional coverage for ASI
Developed following for popular "Cocktails at the Castle" event series
Results:
Won funding from PIP to complete renovations on historic castle
Worked local, national, and international media contacts for grand opening and royal visits
Helped transform stodgy Swedish meeting place to hip destination in the Twin Cities
Built FIKA into critically acclaimed destination dining spot
Demolished expectations: impressing clients (and media) with our efforts:
We had exceptional coverage – the best ever, I'd say, in my 21 years here. The only time "hip" has gotten mentioned here at ASI before has been in connection with surgery.
Bruce Karstadt
I'm just thrilled with the coverage — it doesn't get much better than this PR-wise. There is definitely a "buzz" building about what's happening at ASI. This is better than any paid advertisement we could buy!
Peggy Korsmo-Kennon